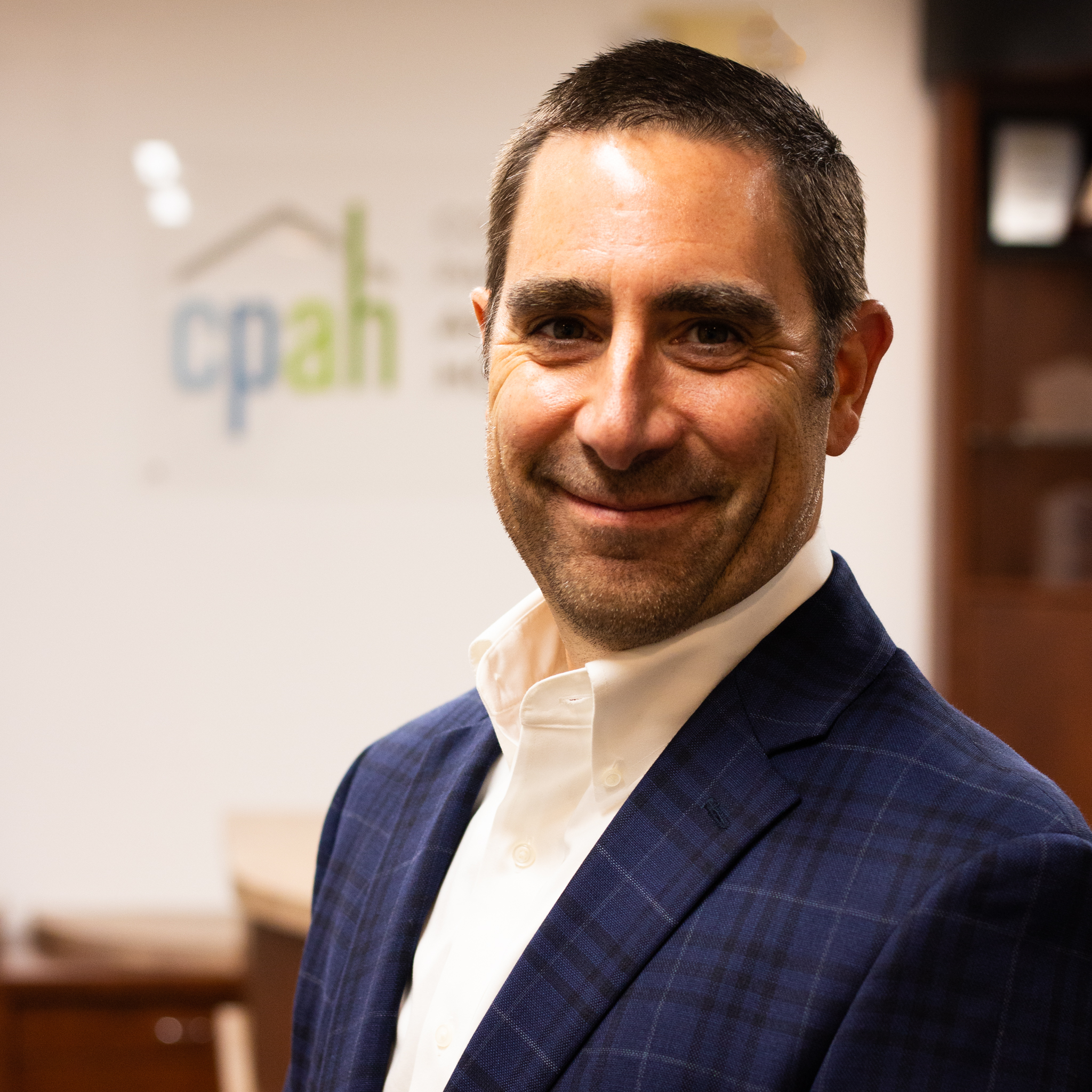 Rob Anthony
President
Rob brings a wealth of experience as a nonprofit administrator and housing advocate. He served as the CEO of the Affordable Housing Corporation of Lake County and as a Senior Planner with the Lake County Planning, Building and Development Department where he was responsible for administering local and federal programs for homelessness and affordable housing. He also served as Chair of the Lake County Continuum of Care for the homeless and as a Board Member for the Lake County Coalition for the Homeless. He spent two years working with homeless children in Mwanza, Tanzania. Rob holds a bachelor's degree in Business and Sociology and a master's degree in Social Work, with a focus on community organizing and nonprofit management. He is also accredited by the US Green Building Council as a LEED AP.
---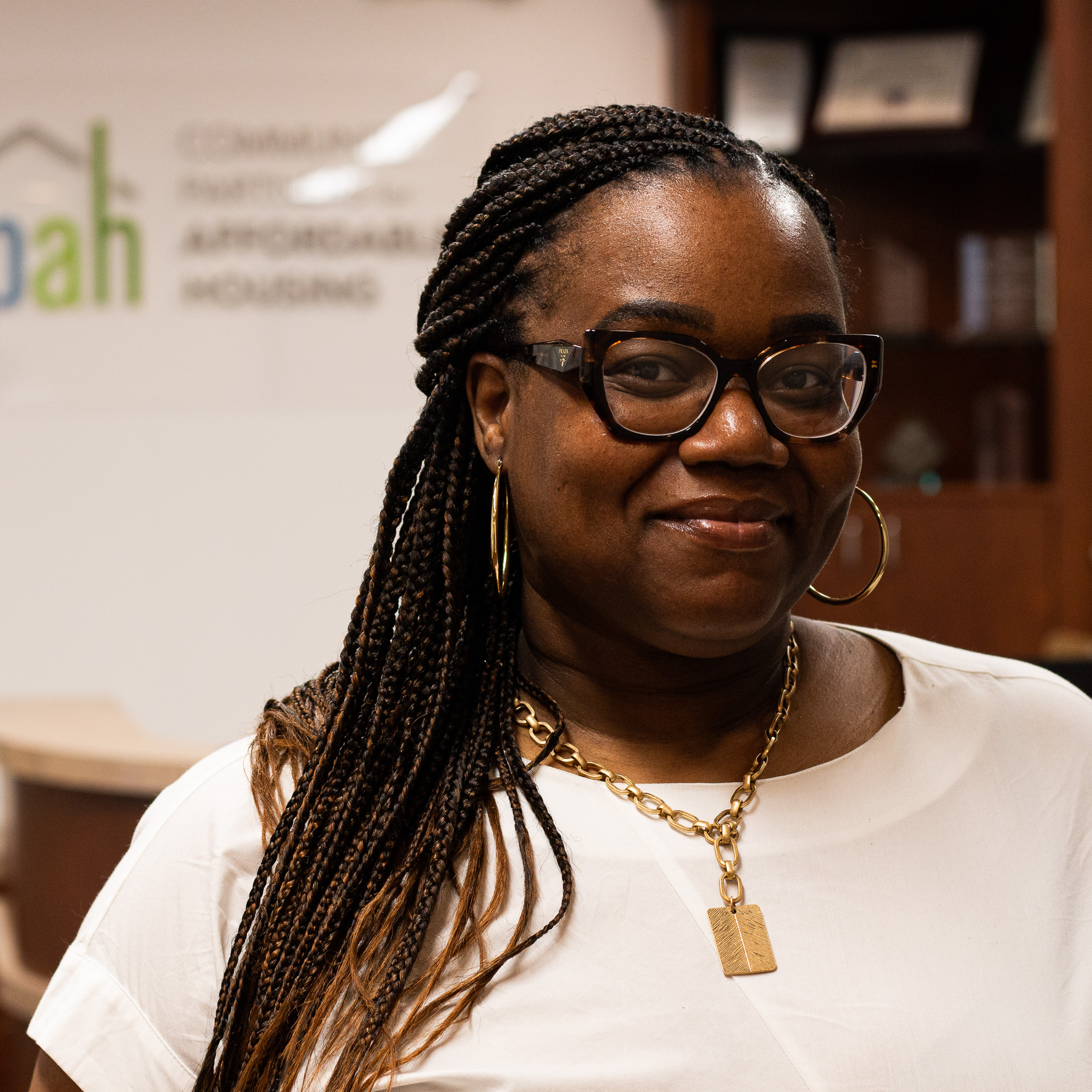 Danketta Brown
Director of Finance
Danketta joined CPAH in 2023 as the Director of Finance. She brings more than fifteen years of nonprofit and government accounting/finance experience to the role. Prior to joining CPAH, she spent six years of her career managing the day-to-day accounting for a nonprofit in the affordable housing industry. Danketta has an MBA from Keller Graduate School of Management and a BS in Accounting from Northeastern Illinois University. Danketta resides in Chicago, IL, where she lives with her husband and son.
---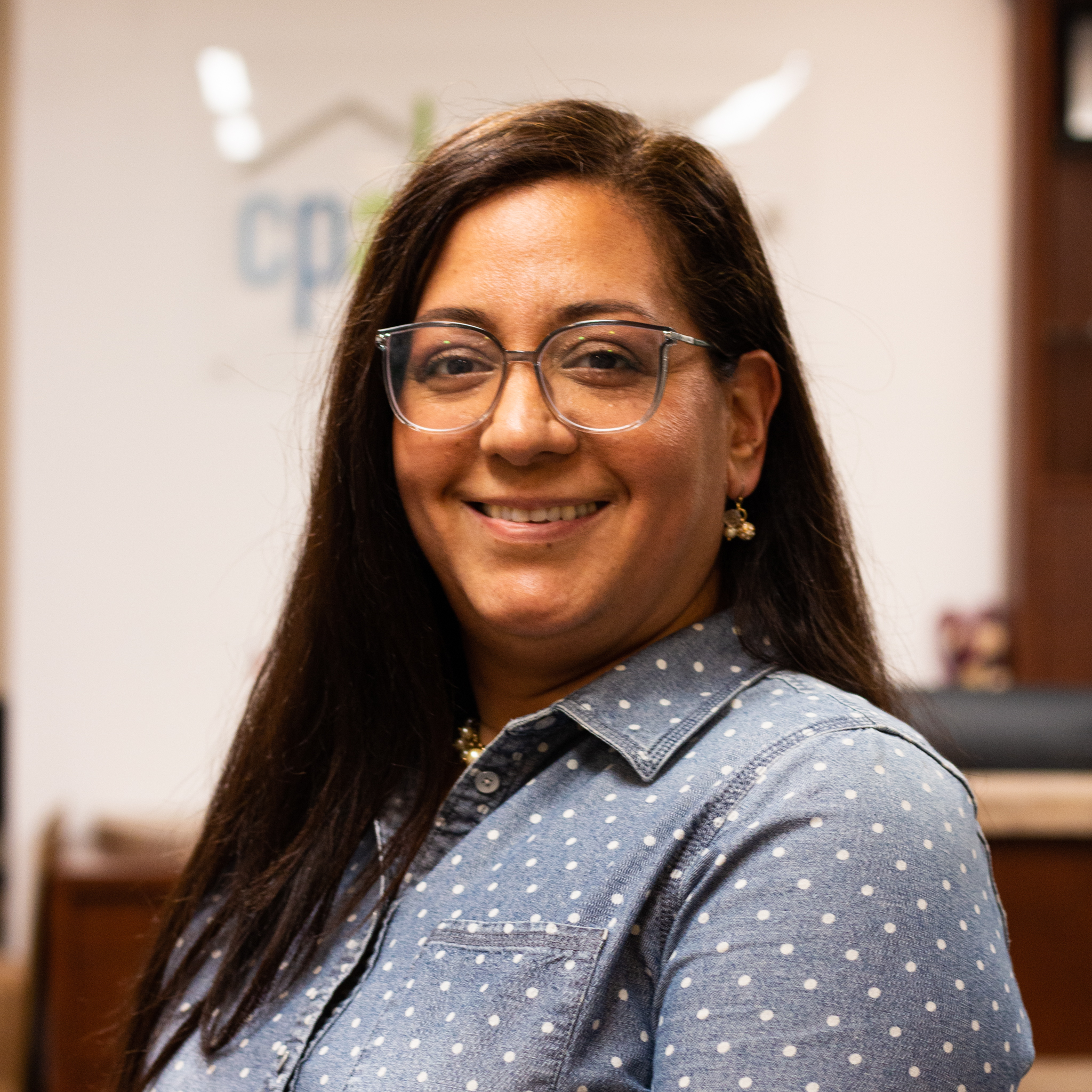 Millie Centurion
Rental Housing Coordinator
As Rental Housing Coordinator, Millie manages our Rental Housing Support (RHS) program, Re-Entry program, and inclusionary rental programs.  Millie has a Bachelor's in Business/Hospitality and has worked throughout the east coast with hotels & senior living facilities.  Millie moved to Illinois in 2009 and has been a Lake County resident since. She has spent many hours giving back to the community and volunteering with the Girl Scouts, Boys Scouts, Parent Teacher Organization and is a Board member of the Round Lake's Education Foundation. In her spare time, she like to travel, go to concerts/plays, search for new recipes on YouTube and loves to decorate.
---
Tiffiny Duncan
Property Manager
Tiffiny joined CPAH in 2015 with a wealth of experience in property management spanning over 30 years. She holds a license and certification as a Senior Professional Manager, Public Housing Manager, Uniform Physical Inspection Specialist, Capital Improvement Specialist, and in Public Housing Occupancy. Tiffiny loves walking people into their homes and experiencing their sense of relief, comfort and security. She lives in North Chicago with her children and her Jack Russell Terrier, Rocky.
---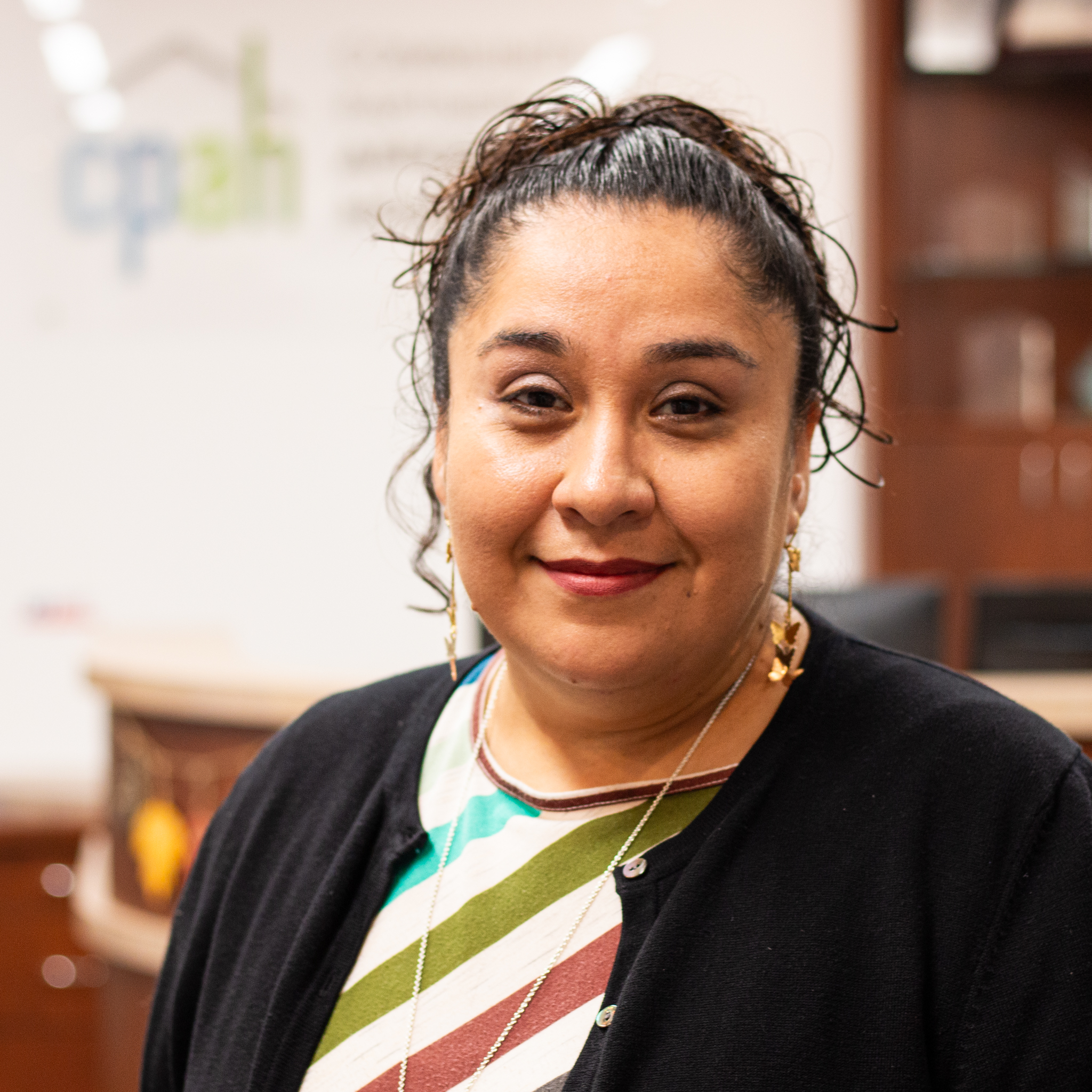 Nancy Duran
Intake Coordinator
Nancy joined CPAH in 2023 as an Intake Coordinator, bringing more than 10 years of nonprofit experience to her role. Nancy values work that makes a difference in people's lives, and loves getting new opportunities to help others. She lives in Round Lake with her husband, three boys, parents, and two dogs.
---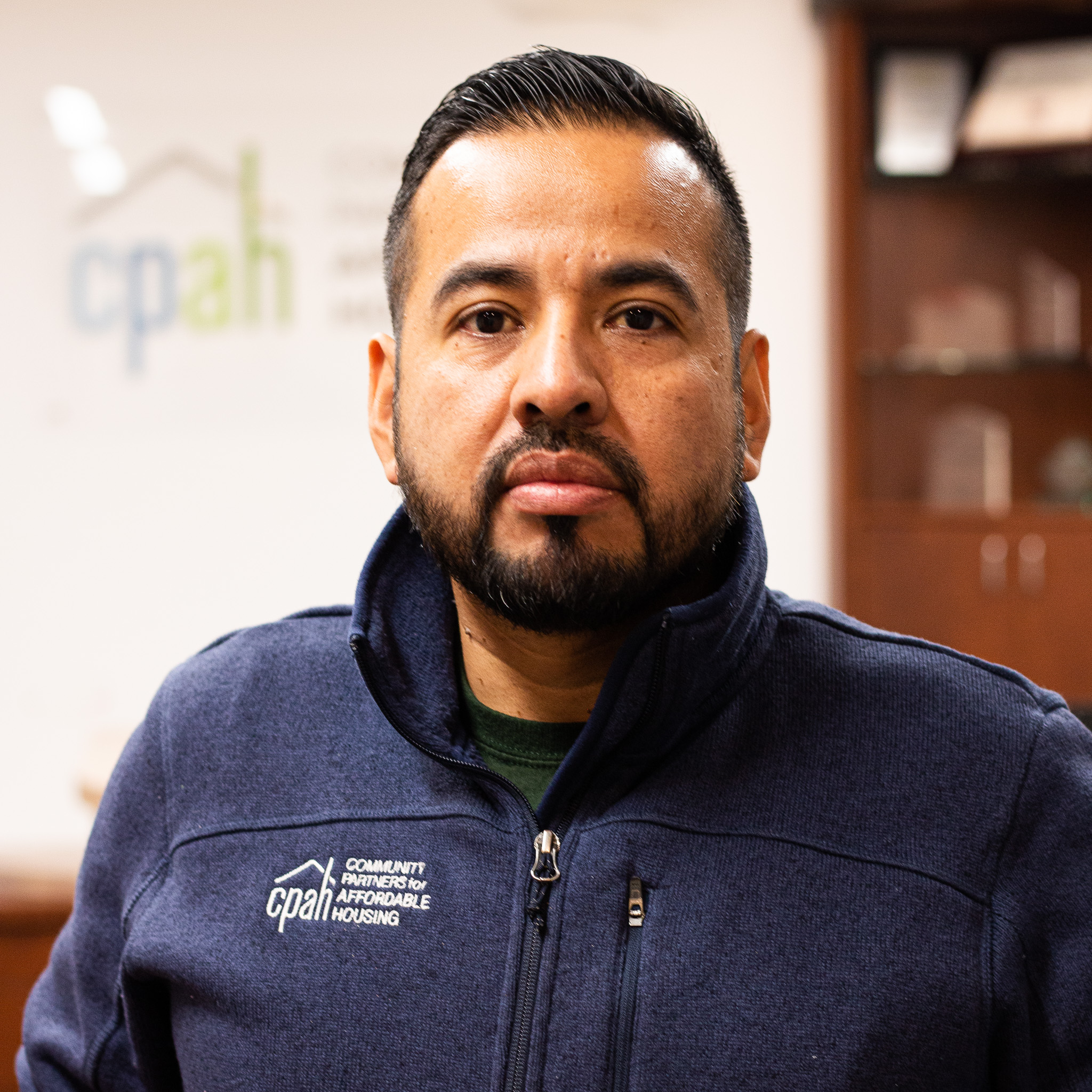 Jose Flores
Property Maintenance Technician
Jose joined CPAH as a Building Maintenance Technician in December of 2021. After many years of truck driving, he decided to change career paths to be closer to home and be able to spend more time with his wife and kids. Jose has a wealth of construction experience including remodeling and new construction projects. He does a great job keeping CPAH properties well maintained and looking good!
---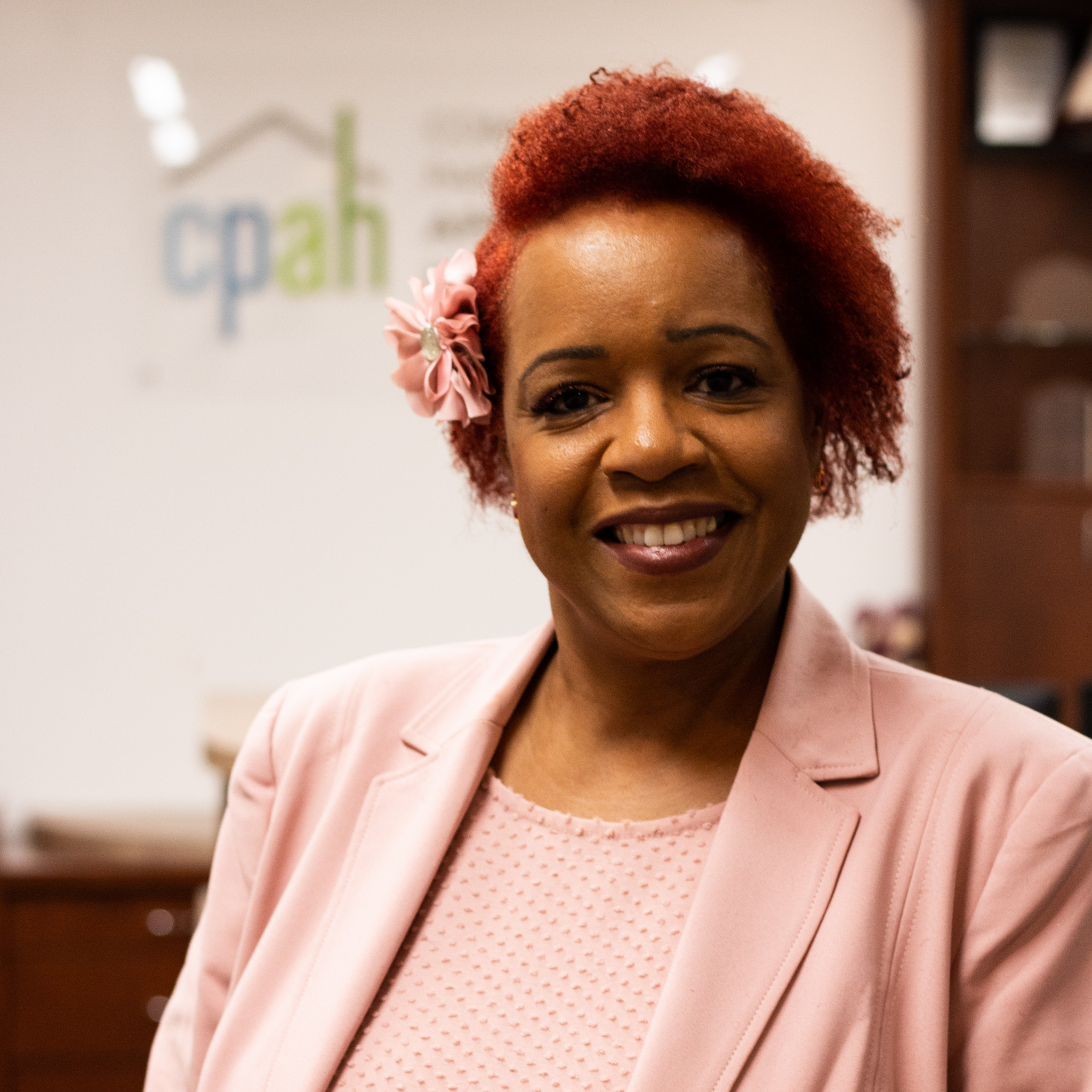 Janina Hall
Housing Counselor and Community Engagement Specialist
Janina is a lifelong resident of Lake County and has spent 20+ years promoting family and community engagement in nonprofit and educational settings. She is a realtor and has earned her Accredited Buyers Representation designation. Janina is passionate about Fair Housing and promoting homeownership in communities that are underserved. She holds a bachelor's degree in Family and Consumer Science and a master's degree in Community Development.  Janina and her husband Clem have five adult children and one grandchild. When they are not working, they devote a great deal of time to their church.
---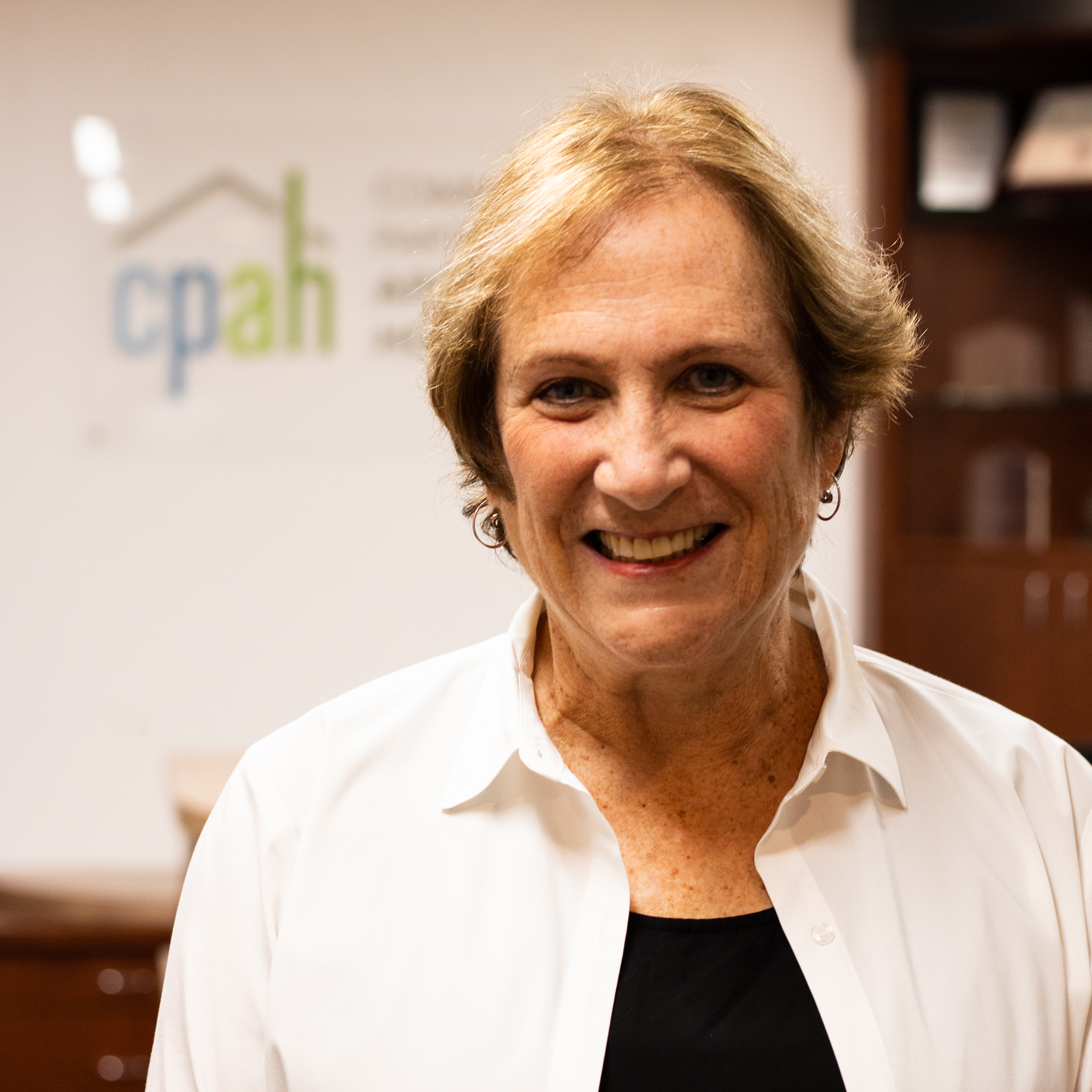 Amy Rosenfeld Kaufman
Director of Development and Community Relations 
Amy joined CPAH in 2011. Prior to working in affordable housing, Amy was an attorney at Phelan Pope & John in Chicago and Willkie Farr & Gallagher in New York. Before law school, Amy worked at the Washington Post as the assistant to political reporter and columnist David Broder. Amy holds an A.B. in Public Policy and Economics from Duke University, and a J.D. from the University of Chicago Law School. She and her husband Dan have lived in Highland Park, where they raised 2 children and 1 West Highland Terrier, for nearly 30 years.
---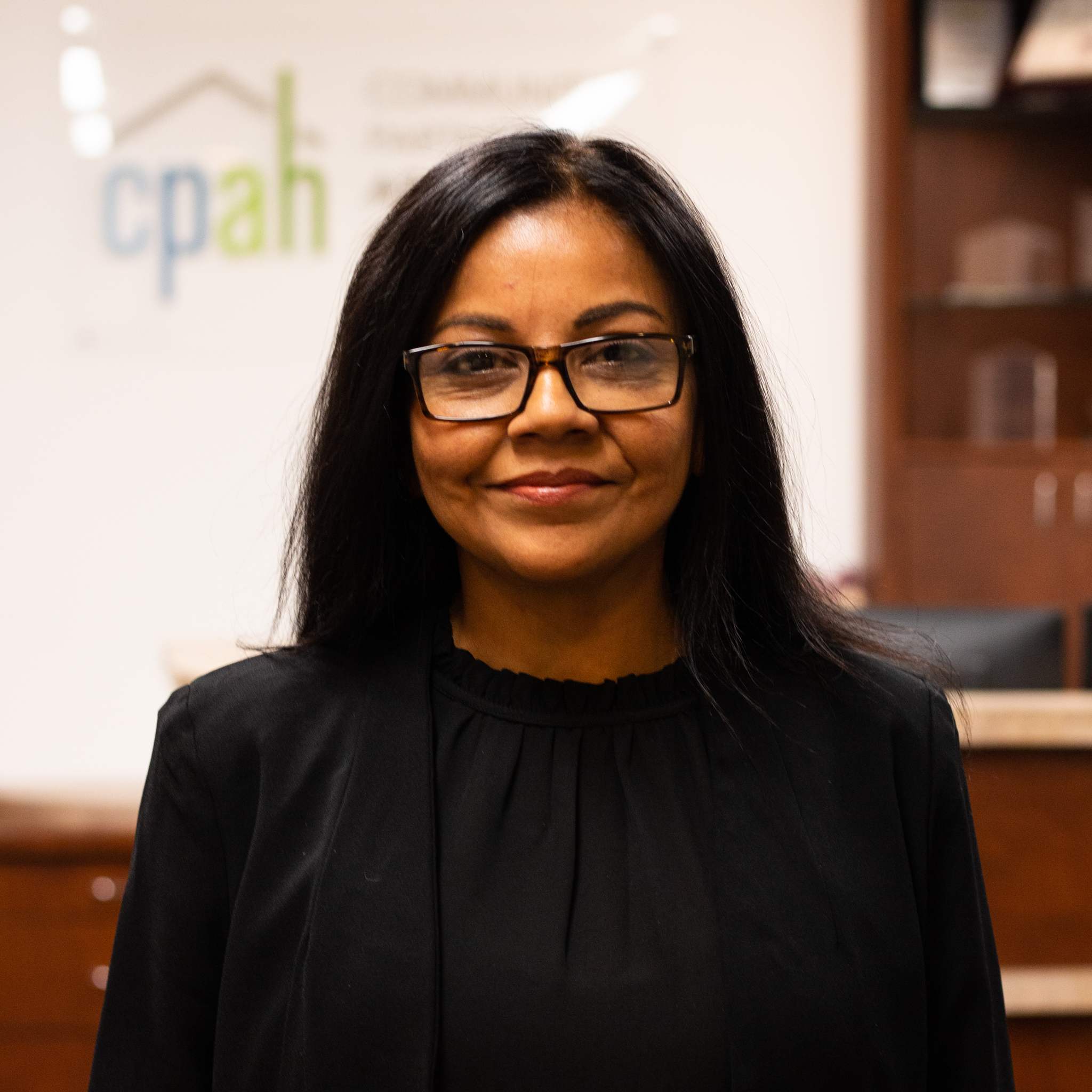 Toni Martinez
Housing Assistance Coordinator
Toni joined CPAH in March of 2021 as a Housing Assistance Coordinator where she assists in the administration of CPAH's emergency rental and utility assistance programs. Prior to joining CPAH, Toni worked as a Research Analyst at Medline, where she supported a team of financial research analysts.  A lifelong resident of Lake County, Toni loves spending time with family, friends, and her puppies.
---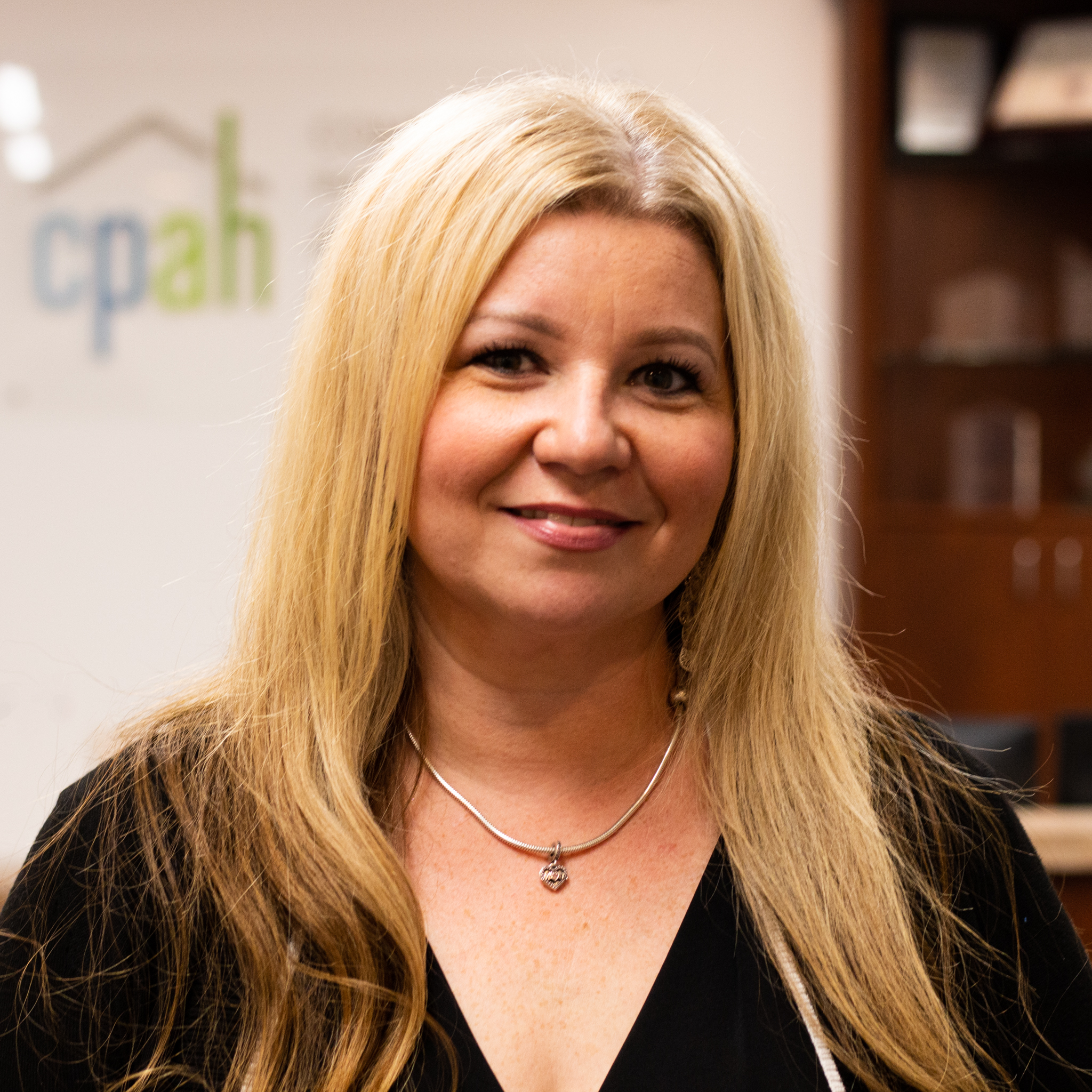 Michelle Mitchell
Bookkeeper
Michelle joined the CPAH team in 2021 as a bookkeeper, bringing over 20 years of experience. Prior to joining CPAH, Michelle worked was a Production Manager at a manufacturing company. She is a lifelong Lake County resident where she currently lives with her husband and thirteen-year-old son. She also has two adult daughters ages 24 and 25.
---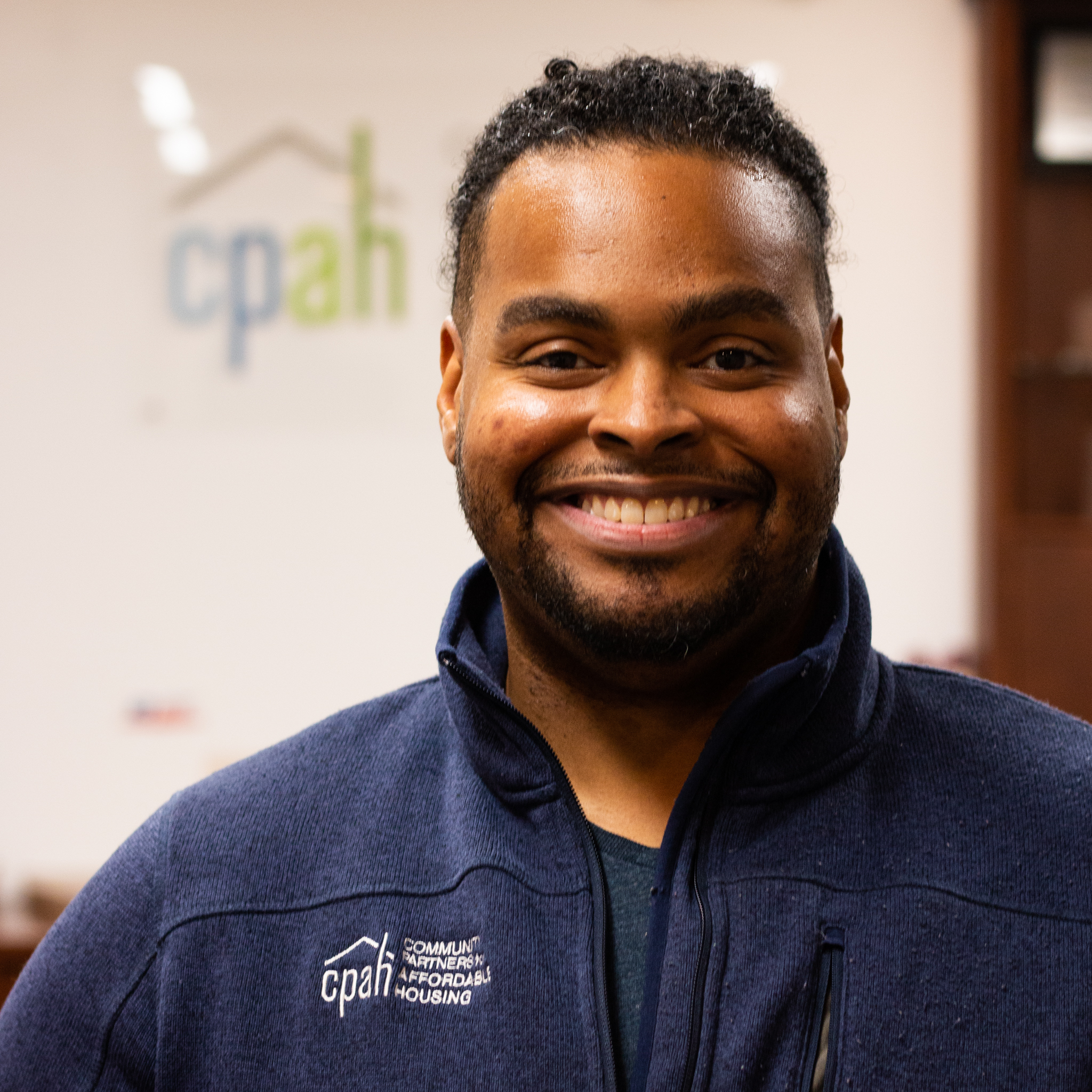 Chase Morris
CPAH Vice President of Real Estate Development
Chase joined CPAH in 2020, serving as Vice President of Real Estate Development. Chase has several years of affordable housing development experience, managing multifamily and senior living developments from site acquisition, design, construction, and lease -up. His education background includes a Bachelor of Science in Urban Planning and Development, with a minor in Real Estate Development from Ball State University in 2010. A few a years later, he received his Master of Business Administration in Real Estate from the Marshall Bennett Institute of Real Estate at Roosevelt University.
---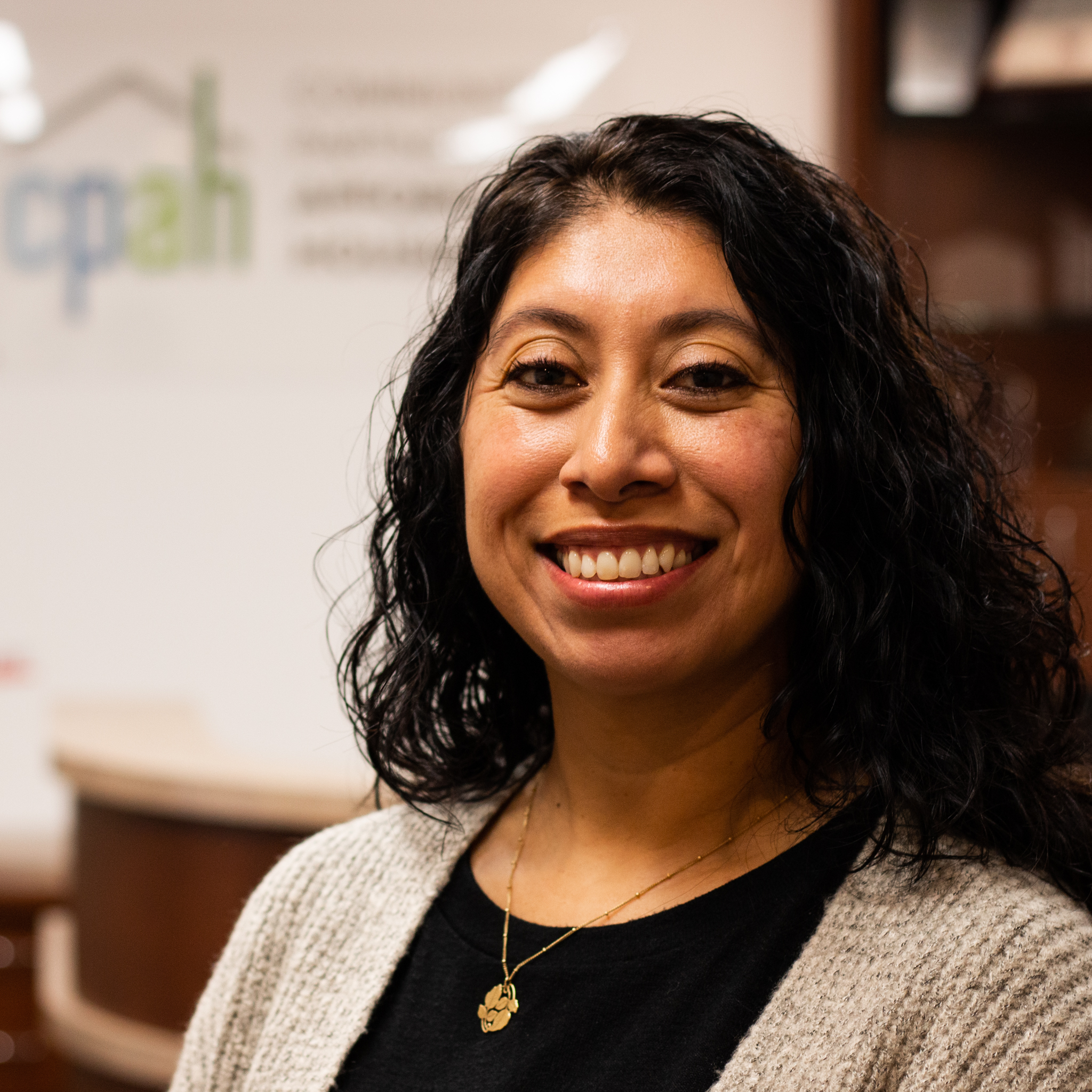 Laura Olvera Yarza
Director of Counseling and Education
Laura oversees CPAH's education and counseling services, and has the responsibility of educating and empowering future homebuyers to prepare for successful homeownership. She also assists homeowners who are at risk of losing their homes to foreclosure. Laura joined CPAH in 2004 and has assisted over 1,000 families. She is a HUD-Certified Housing Counselor and has a tremendous wealth of knowledge.
---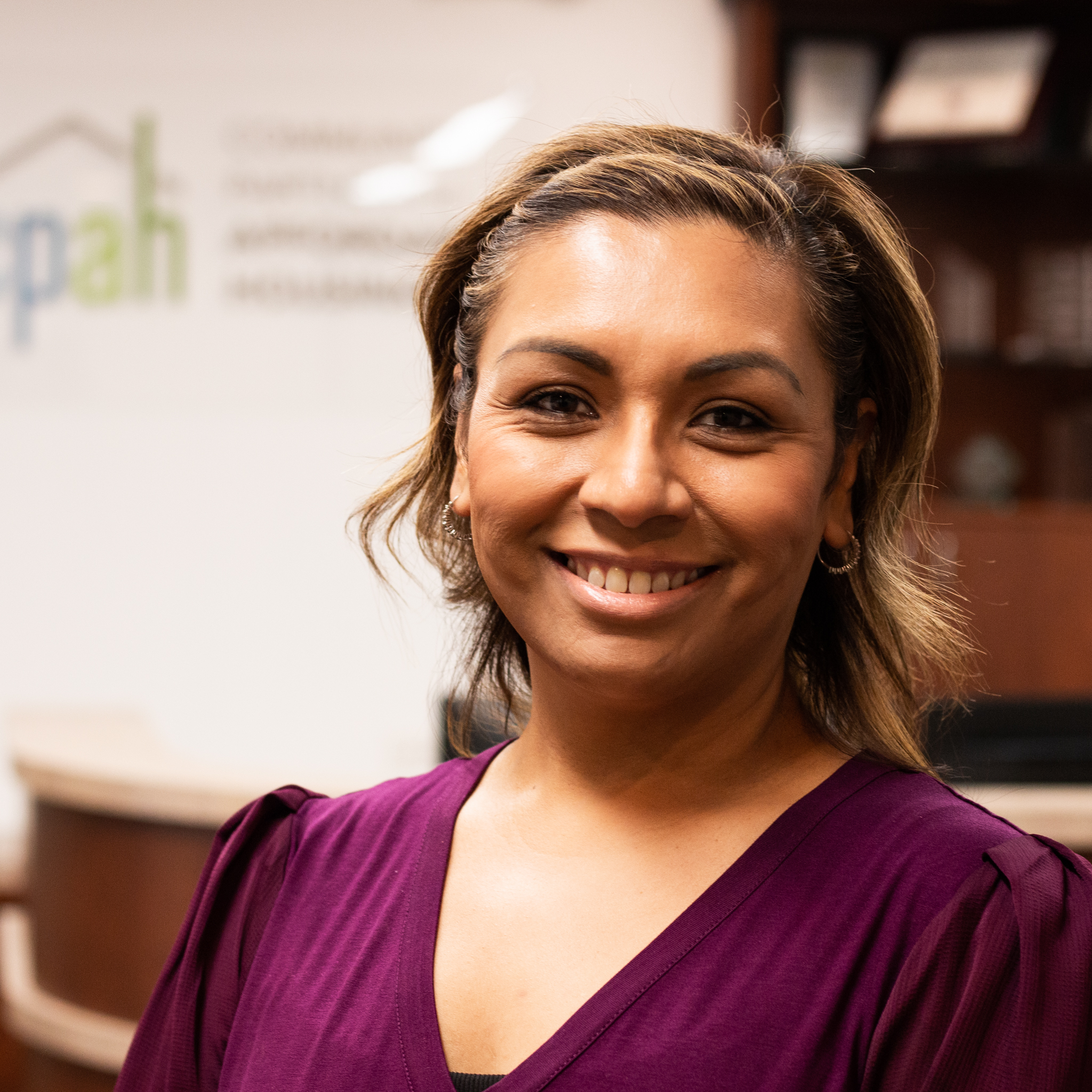 Alicia Sanchez
Director of  Underwriting
Alicia joined CPAH in 2008, bringing nearly 15 years of experience. She oversees all activities related to down payment assistance loans, home repair and accessibility loans, home sales, and the rental housing support program, including processing applications, eligibility determination, underwriting and servicing. Alicia has been a Lake County resident all her life. She is married to her high school sweetheart. They have four kids ranging in age from 1 year to 18 years old.
---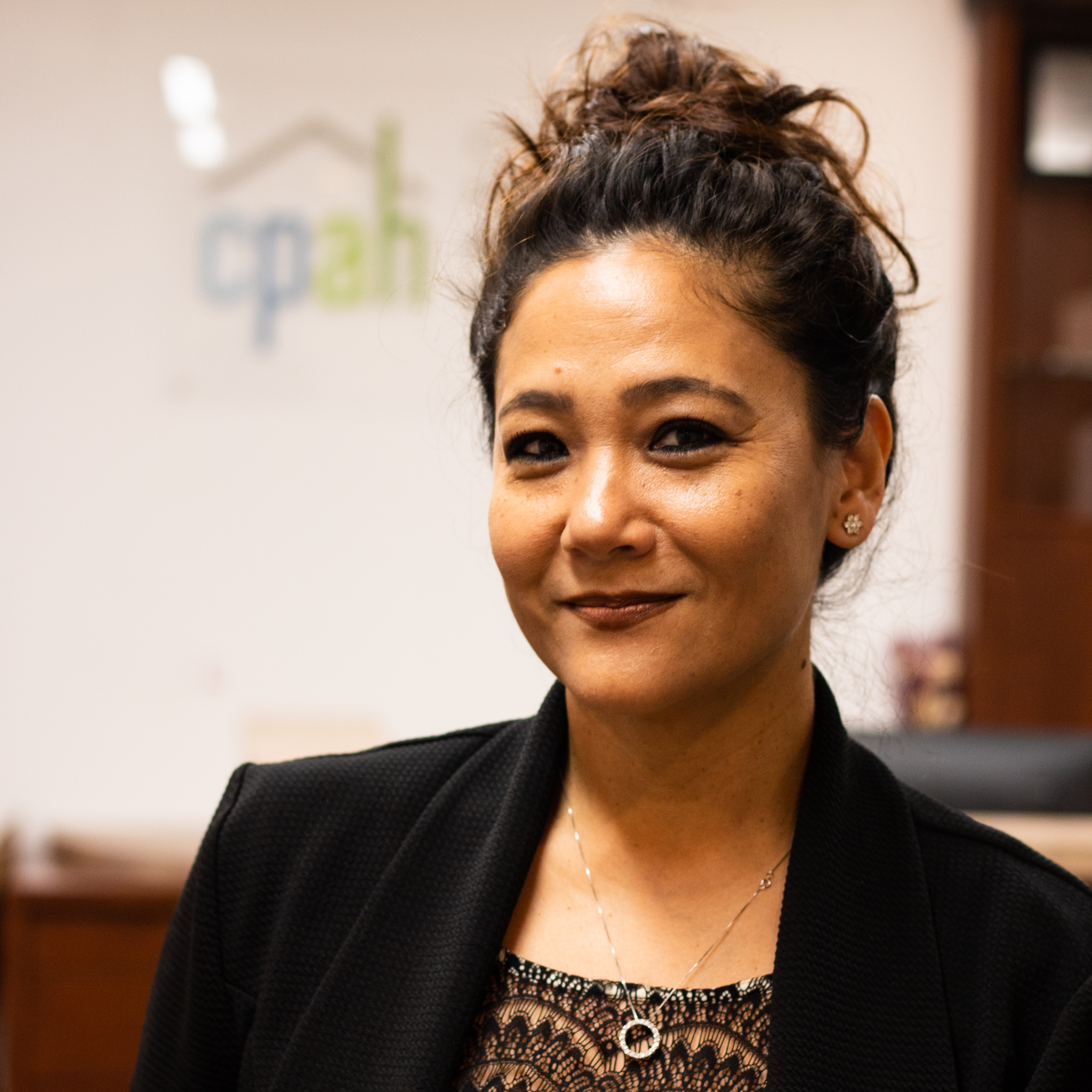 Reema Shakya
Intake Coordinator / Counseling
Reema joined CPAH in 2018. She has a Bachelor's Degree in Computer Information Systems and previously worked as an Account Manager and Accounting Assistant. At CPAH, Reema is responsible for coordinating the intake process for CPAH's financial capability programs, pre-purchase counseling programs and foreclosure prevention programs. She and her husband live in Vernon Hills with their 2 sons.
---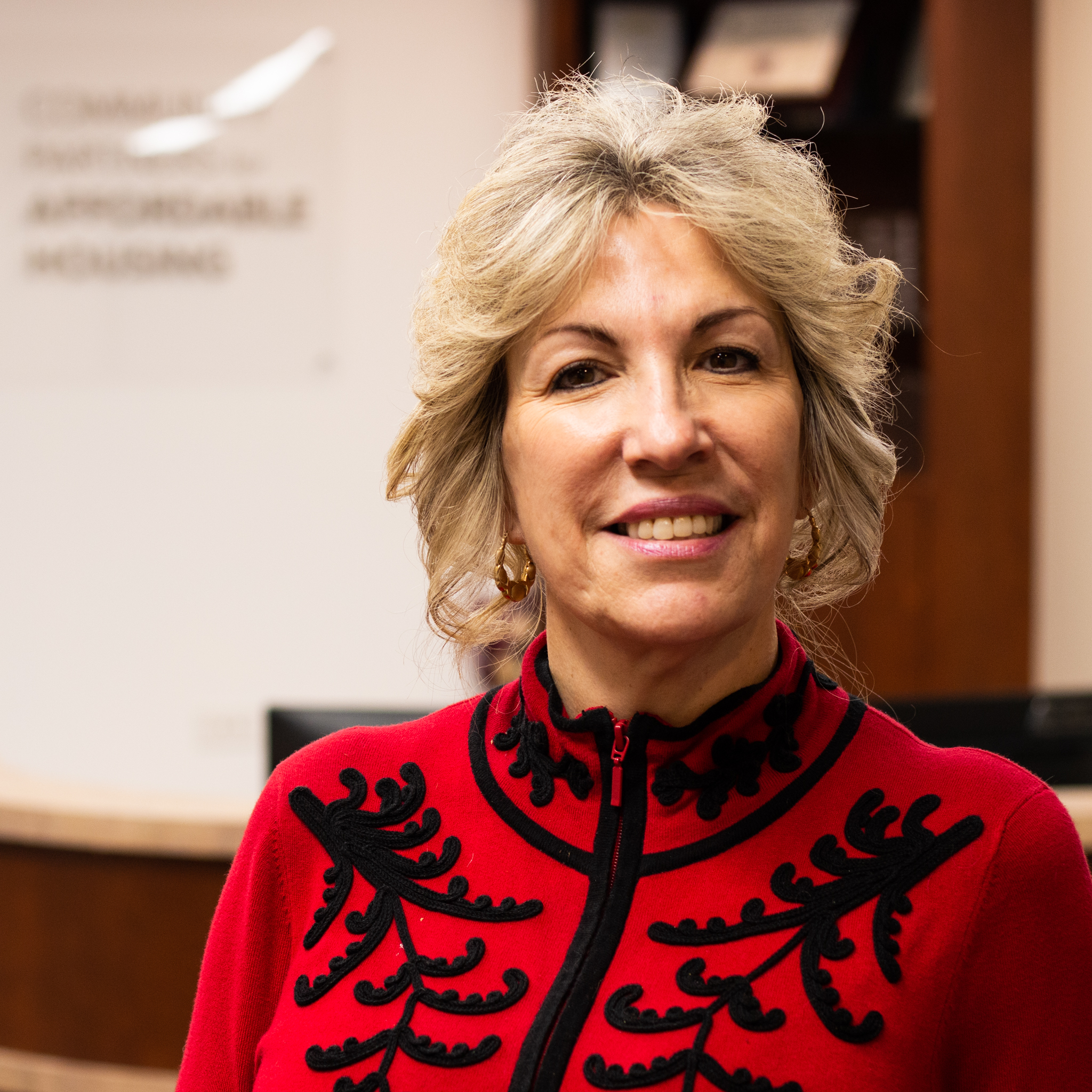 Sherry Revell Sutherland
Senior Housing Counselor
Sherry joined CPAH in 2013, bringing with her 20 years of experience in the housing industry.  As a HUD-Certified Housing Counselor, Sherry provides foreclosure prevention services, including pre-mediation services, as well as pre-purchase education and counseling. Prior to joining CPAH, Sherry was a Team Lead and Foreclosure Prevention Loss Mitigation Analyst for Dovenmeuhle, a District Sales Manager for Neumann Homes, and was a licensed appraiser and realtor.  Sherry earned her Bachelors of Arts and Mediation Certification from DePaul University.
---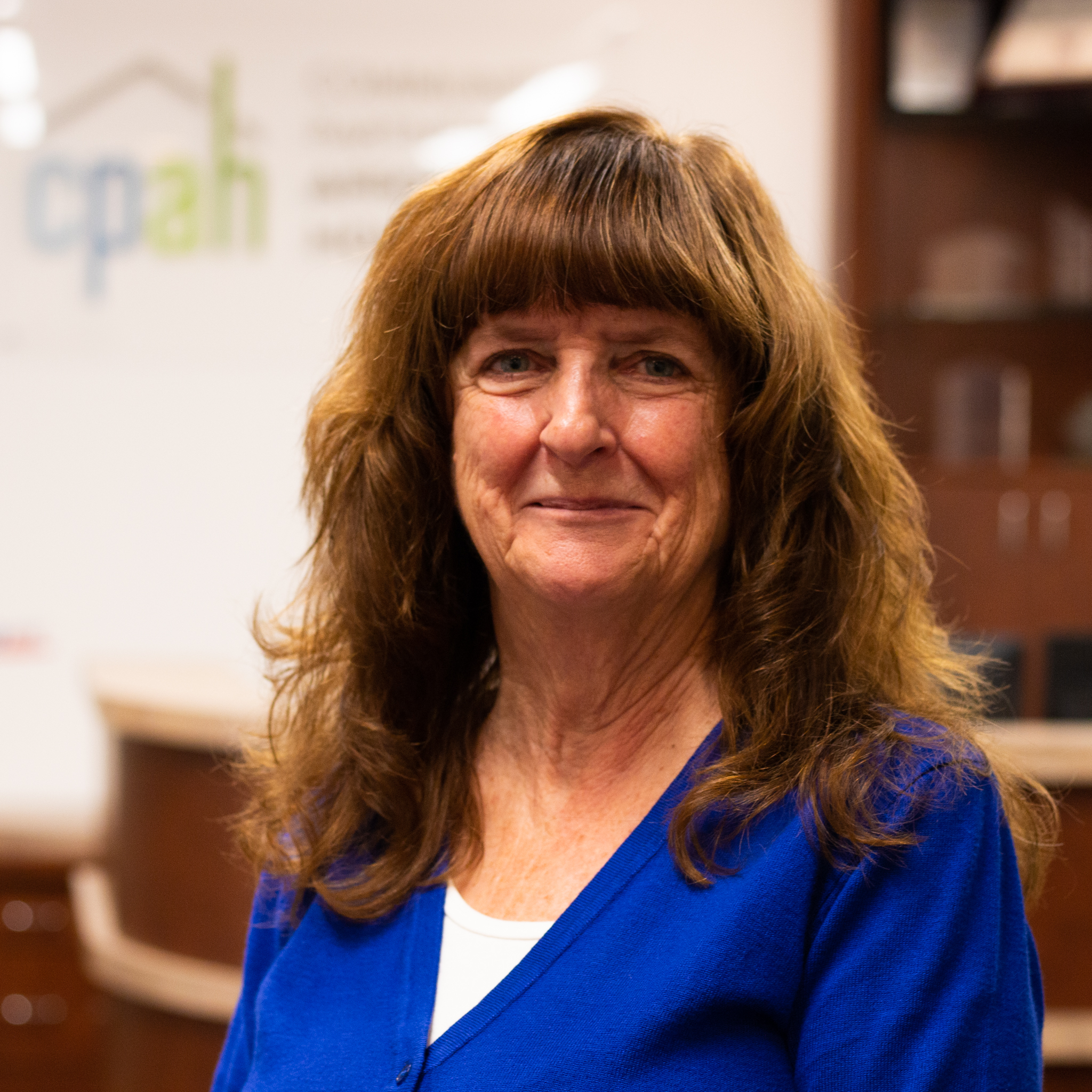 Kathleen Van Crey
Director of Real Estate Management
Kathleen brings over 30 years of experience in property management, office management, and accounting to CPAH where she oversees property management and rental compliance. Prior to joining CPAH and before that Lake County Residential Development Corporation, Kathleen worked in accounting at Hollister Incorporated and at AllState Insurance.  She enjoys gardening and travelling, and, along with her husband Ray, spending time with their children and grandchildren.
---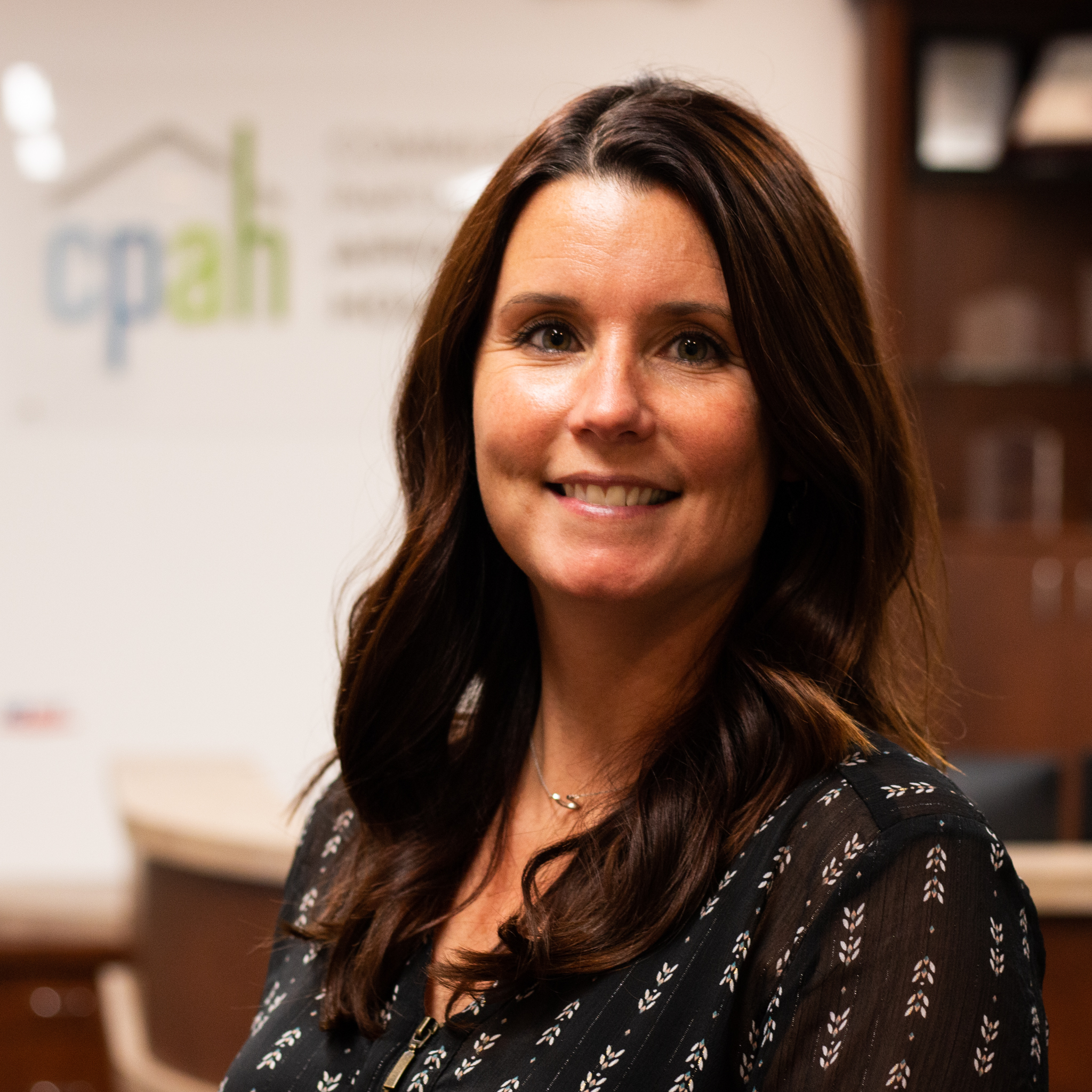 Rachel Vawter
Special Projects Coordinator
Rachel joined CPAH in 2015, bringing 10 years of experience in financial and loan services. She worked as a Loan Closing Specialist and Portfolio Specialist for Fifth Third Bank, coordinated escrows and transactions for a regional title company, and provided client and administrative services for Element Financial Partners. Prior to becoming CPAH's bookkeeper, Rachel prepared CPAH borrowers and homebuyers to utilize CPAH's loan programs and purchase rehabbed properties. Rachel and her husband live in Lake Villa with their twin teenage daughters.
---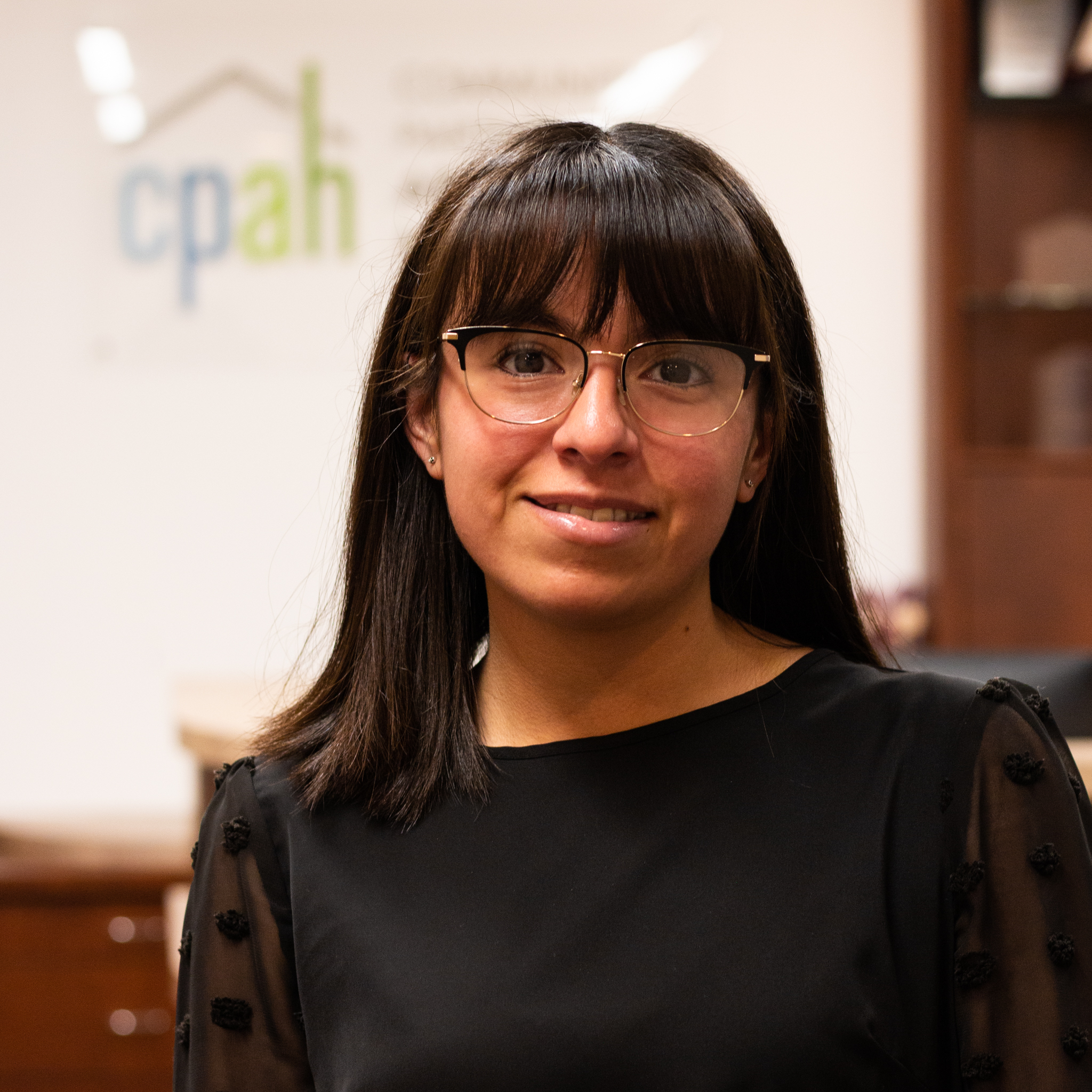 Anna Viveros
Housing Counselor
Anna joined CPAH in 2022 as a Housing Counselor focusing primarily on foreclosure prevention. Anna is a lifelong resident of Lake County. Her prior work in nonprofits includes housing, secondary education, and language justice. Anna holds a bachelor's degree from Beloit College.
---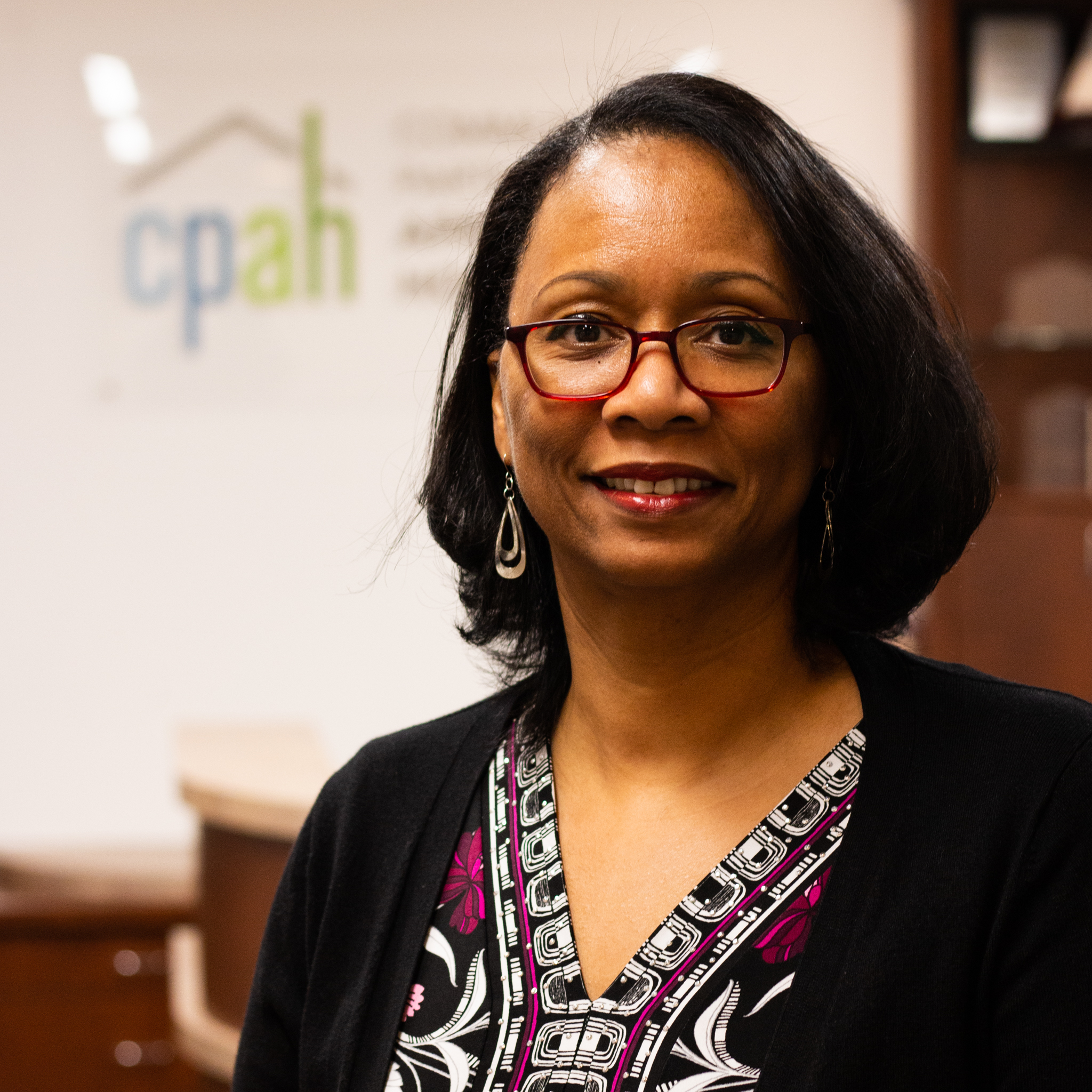 Kerri Williams
Chief Operating Officer
Kerri joined CPAH in 2019 as Director of Operations. After personally experiencing several acts of housing discrimination, and later working as a Consultant at an affordable housing non-profit in Chicago, Kerri rekindled her passion to serve and help others find affordable housing.  Kerri brings over two decades of leadership and management experience related to finance, banking and real estate. She holds a bachelor's degree in business and has been a 30-year resident of Lake County, where she reared her four adult children.
---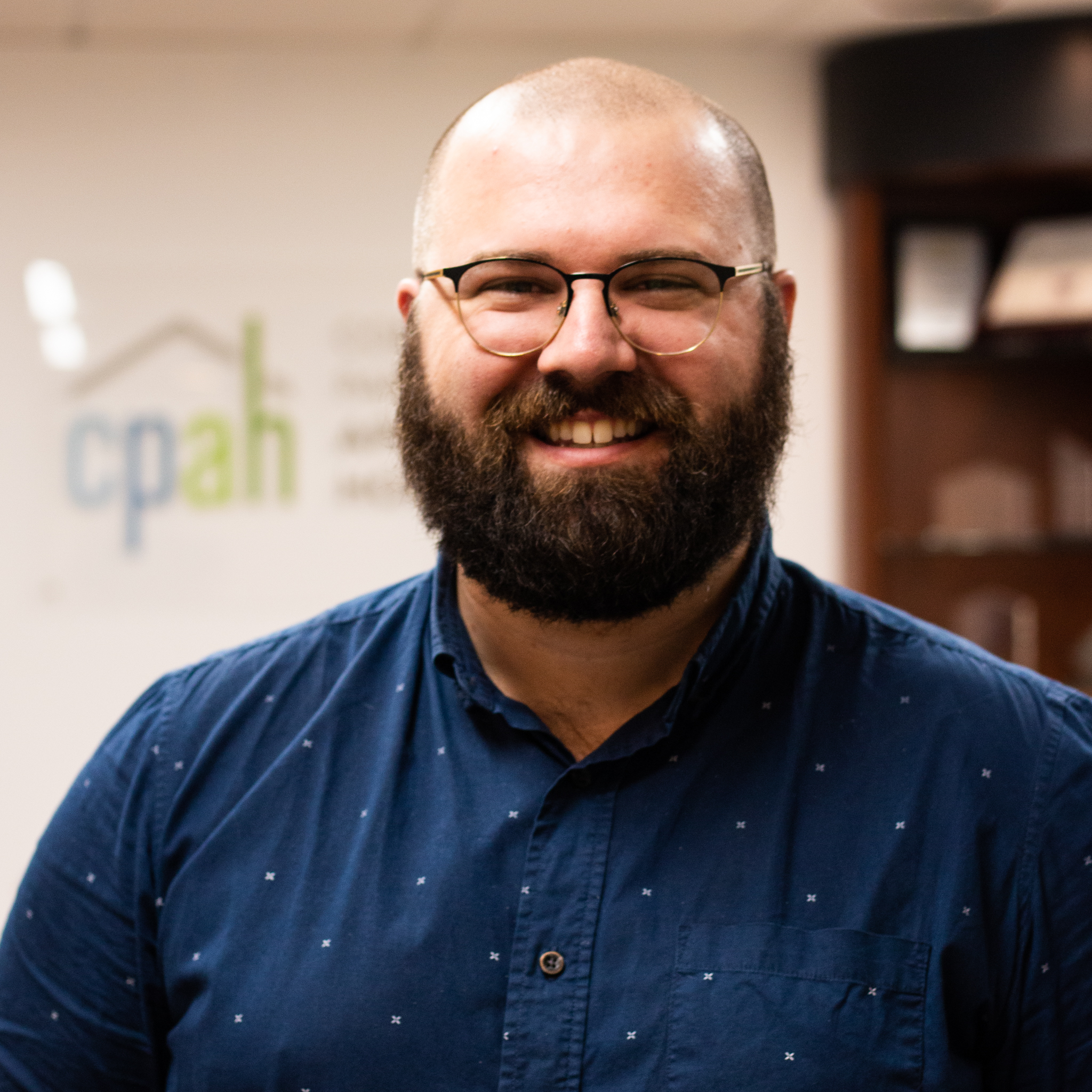 Zach Wright
Marketing and Communications Manager
Zach joined the CPAH team in 2022 as the Marketing and Communications Manager. He is an avid storyteller and enjoys finding creative ways of using media to communicate meaningful messages. He holds a BA in Communications with a specialization in visual media and nonprofit marketing. When he's not at CPAH, he enjoys playing table top games and teaching music. He currently lives in Palatine with his wife and son, and their two dogs.
---
Affordable Housing Corporation Staff:
AHC is a separate nonprofit entity that serves as a general contracting and project management entity for CPAH and other nonprofit and government entities that are providing affordable housing. CPAH contracts with AHC to oversee construction work related to our home repair and accessibility programs, acquisition and rehabilitation work, new construction, and to inspect units participating in our rental housing support program.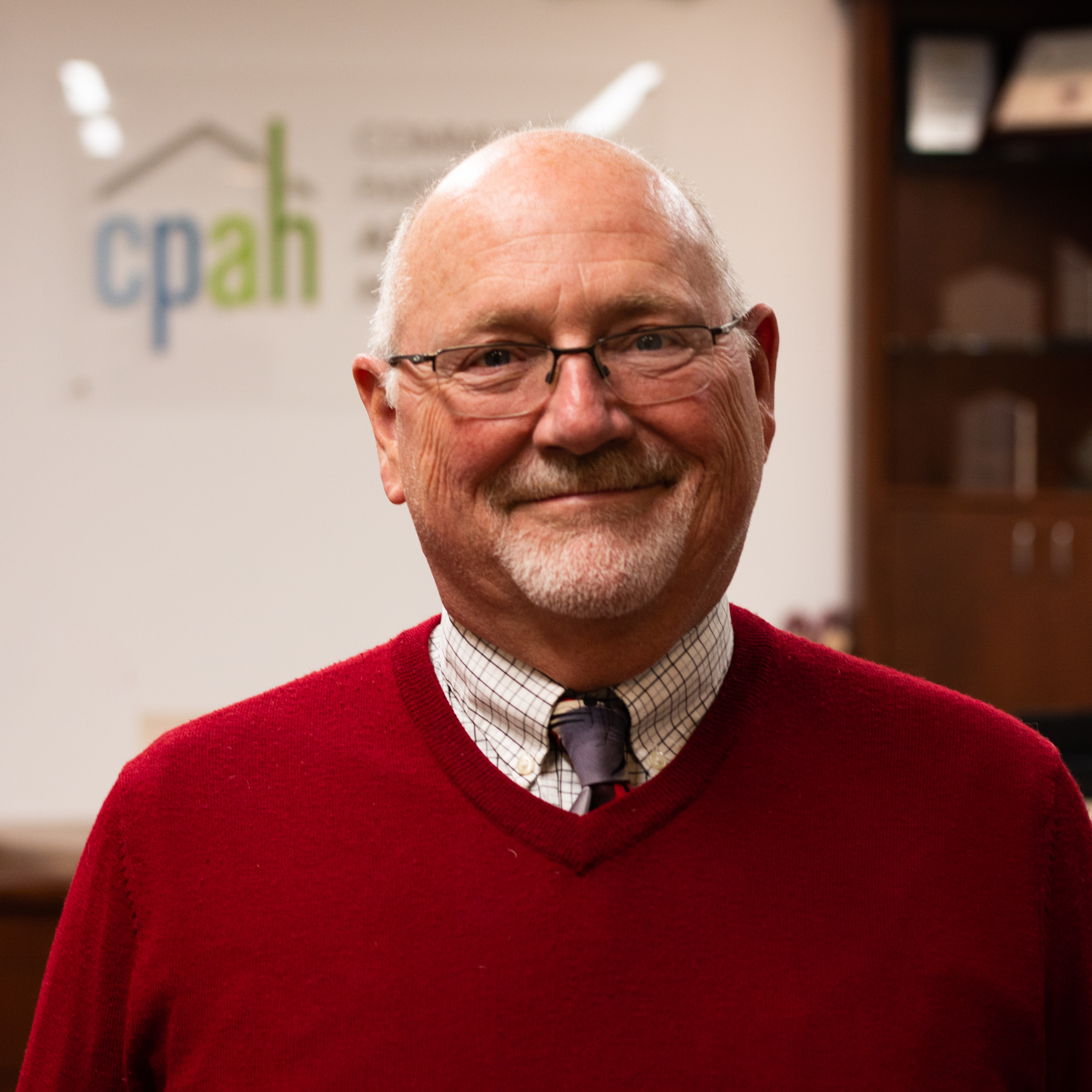 Michael Mader
AHC President
Mike joined the Affordable Housing Corporation (AHC) in 1998 as a part-time Rehabilitation Specialist and today serves as President. Mike is responsible for overseeing acquisition and sales of properties, new construction, and rehabilitation. He has inspected thousands of units, facilitated the rehabilitation of more than 400 homes, and overseen the new construction of 300 homes and the development of 5 residential sub-divisions. Mike has completed Construction Management courses offered by HUD, NeighborWorks, and the Housing Development Training Institute's Community Development Empowerment Series.  He is trained in code compliance by the International Code Council, and is a certified by the EPA as a Lead Renovator.
---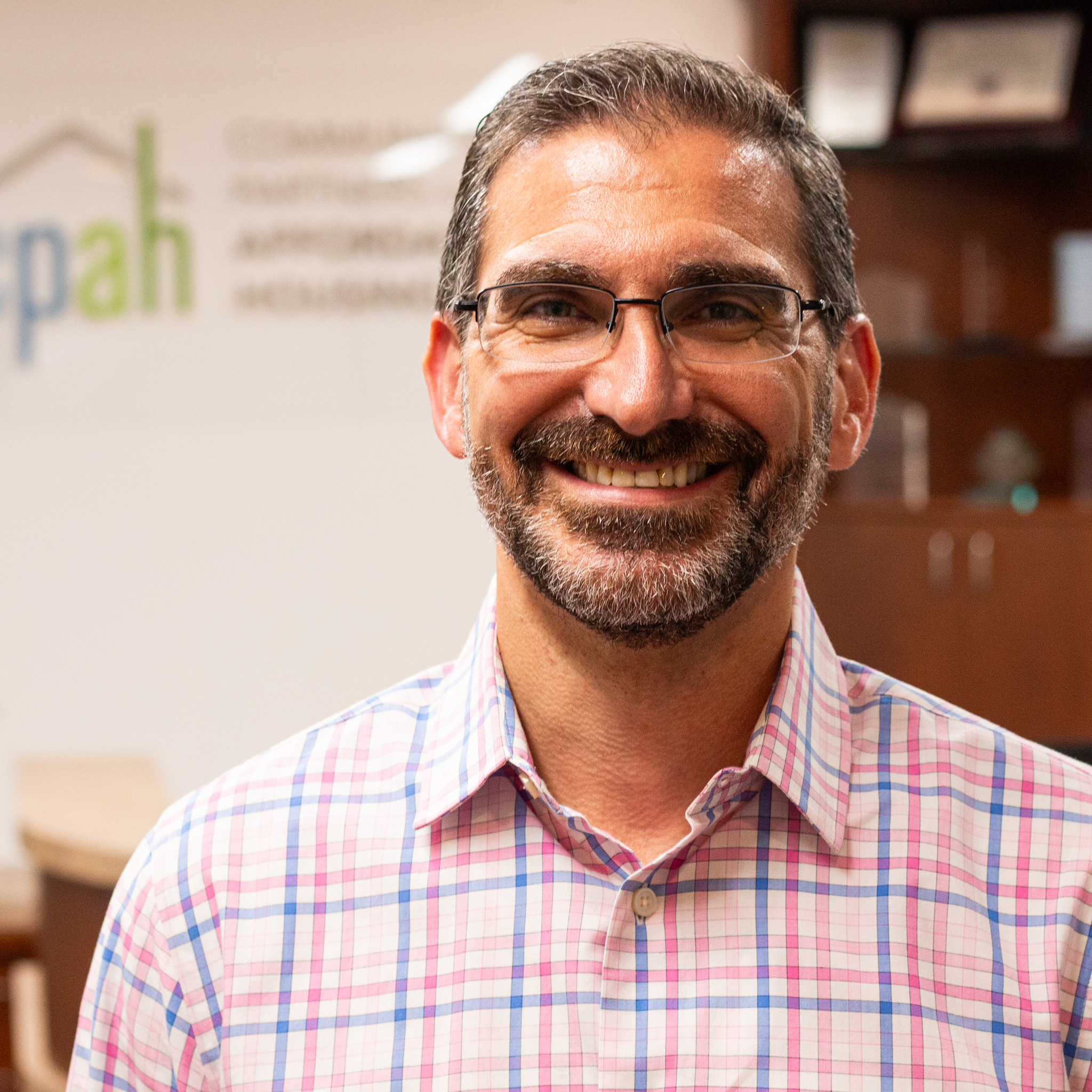 Brad Dennison
AHC Vice President
Brad joined AHC in 2023 and brings a diverse background of experience including senior housing operations and commercial real estate development, as well as affordable housing maintenance, rehabilitation, and management. He has an MBA from Kellogg School of Management and a BA in Economics from Brandeis University. For Brad, making a positive impact in the lives of others is the most fulfilling aspect of his professional life. Outside of work, Brad is a family man and can likely be found playing video games with his kids.
---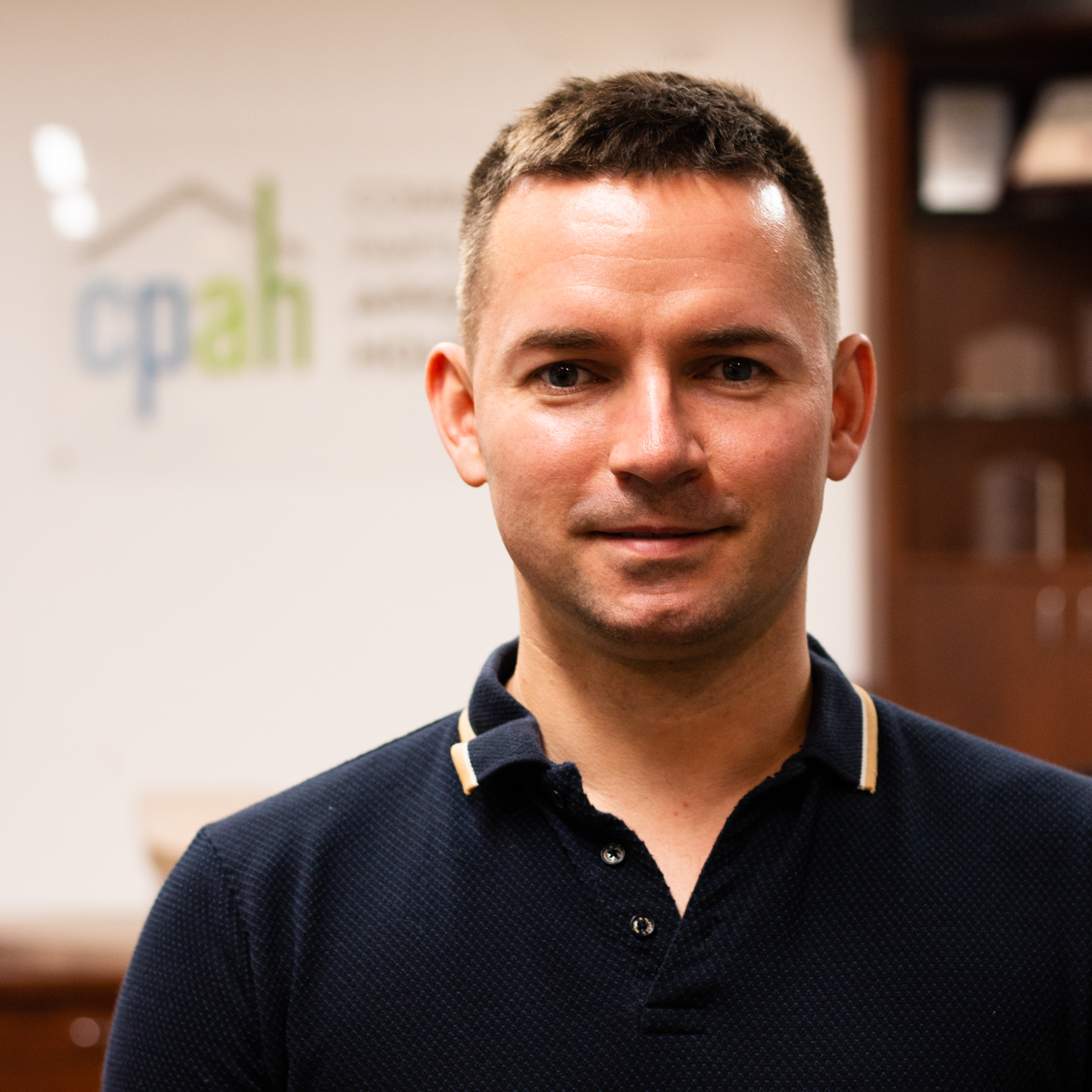 Mathew Jureczko
AHC Project Manager
Matthew joined Affordable Housing Corporation (AHC) in March of 2021 after over 7 years of experience as a project manager for a remodeling company mainly renovating investment properties. Matthew is a Certified Remodeling Project Manager, Certified by the EPA as a Lead Renovator and is Bilingual in both English and Polish. His other career endeavors included Real estate, and healthcare management. Matthew grew up in Chicago, moved to Lake County in 2021. In his spare time Matthew plays soccer, trains amateur boxing and flies small single engine airplanes as a private pilot.
---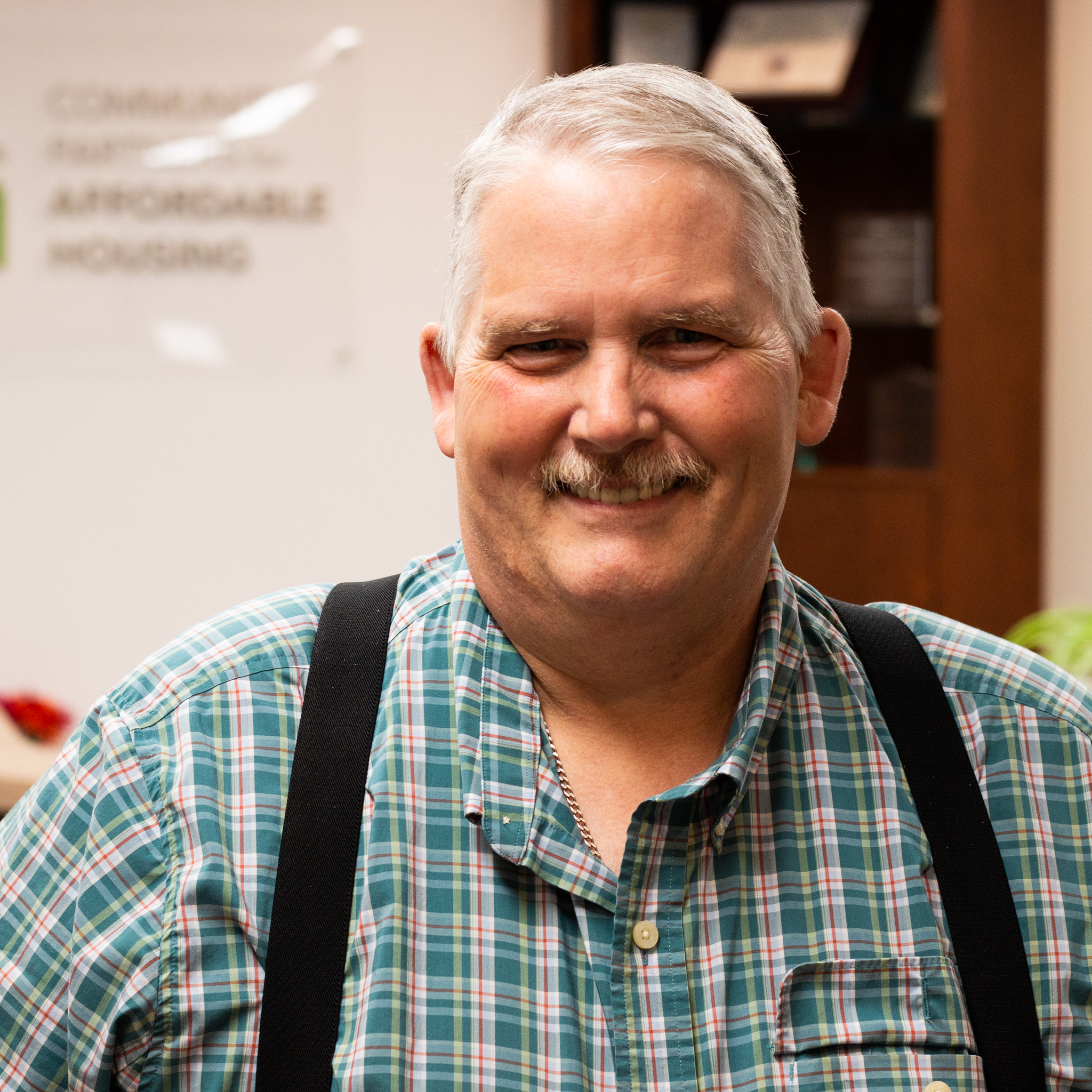 Aidan Mullett
AHC Project Manager
Aidan joined the Affordable Housing Corporation (AHC) in 2018 after an entrepreneurial career spanning over 35 years encompassing businesses as diverse as cattle ranching and a feed and ranch supply store in Wyoming, computers and mobile phones, horse boarding and training, and property construction, repairs and maintenance. A former Real Estate Managing Broker in Illinois, Aidan is currently an Illinois-licensed home inspector, Certified Master Inspector, Certified Remodeling Project Manager, Universal Design Certified Professional, certified by the EPA as a Lead Renovator and is IAC2 mold certified by the International Association of Certified Indoor Air Consultants. Aidan earned his Bachelor of Science in Business Administration and Economics from Regis University in Denver.  He is married with 3 grown children and one amazing grandson who loves visiting Home Depot and building stuff with his grandpa.
---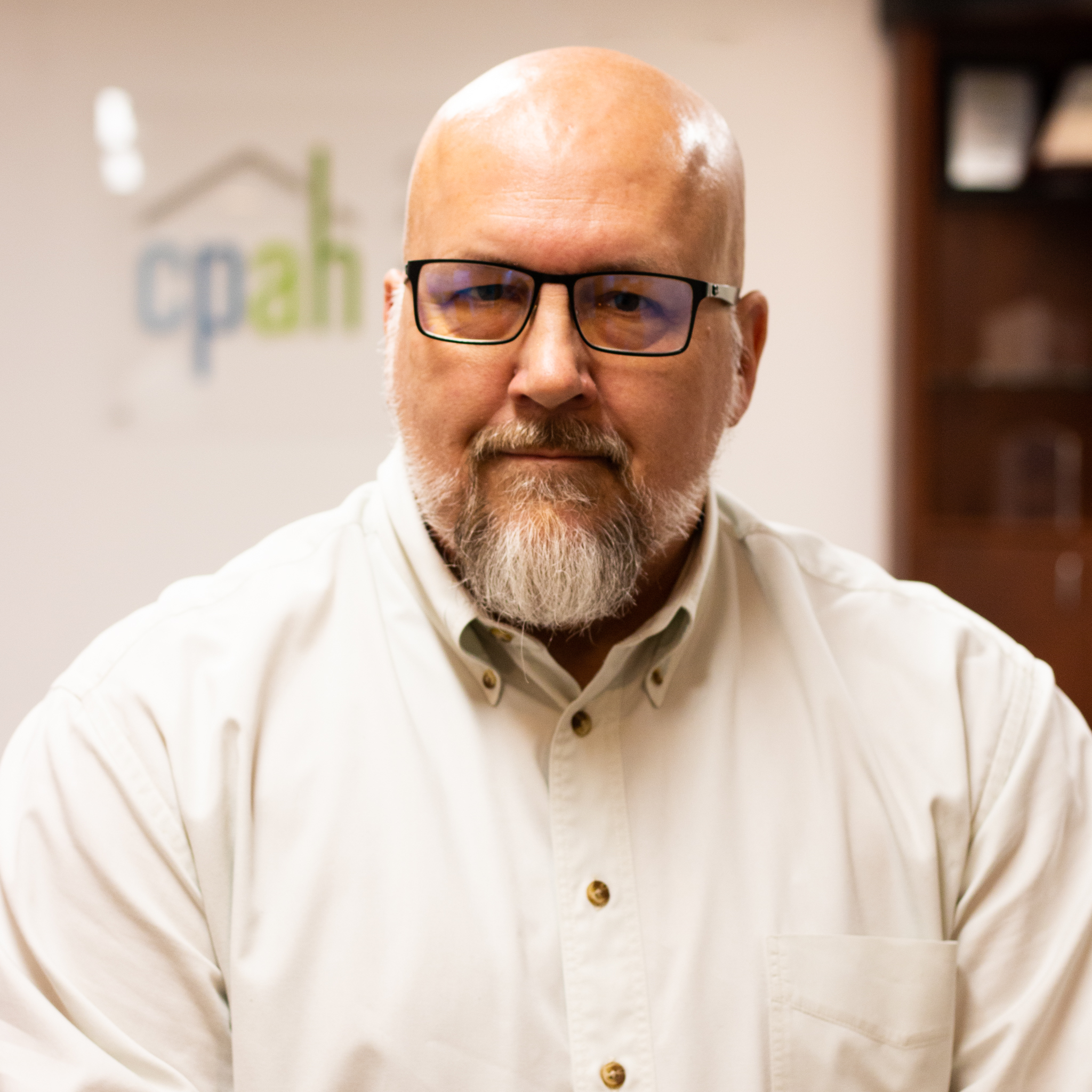 Mark Patenaude
AHC Project Manager
Mark joined the Affordable Housing Corporation (AHC) in 2017, bringing over 25 years of construction and homebuilding experience and 10 years of active duty military service in the Army Corps of Engineers. After serving in the military, Mark honed his skills with several homebuilding organizations where his assignments included Construction Superintendent, Construction Manager, VP Purchasing, VP Construction, and VP of Operations. Mark possesses a wealth of technical, managerial, and organizational skills and knowledge. His decision to join AHC was driven out of his desire to "pay it forward" by using his skills and abilities to assist those in need and improve their quality of life.
---